The Marketing Works
Complete coverage, unlimited campaign power
Zone Three Packages from
$1350
+gst/month
Zone Three packages are intended for small-medium enterprises who have gone some of the way along their marketing journey, not ready yet to invest in full time marketing staff, but needing a day-to-day strategic marketing capability that brings results.
How it works:
Zone Three clients receive a comprehensive suite of free services including an in-depth marketing audit and custom five year strategic marketing plan
We agree at the start on your objectives and a plan to get you there. Your plan will establish clear metrics for all marketing activity against which we will report at monthly feedback meetings where we revise and adjust your plan, building continuous improvement into all campaigns.
You also receive 250 'Zone Three Tickets' to spend over twelve months on any of the below services.
Your plan will recommend an annual ticket allocation but you have the ultimate say on how you spend them.
Most third party expenses will be surcharged, as per the list below.
Concession fares are available to registered charities upon application.
What's Included FREE
General Marketing Strategy/Admin
A strategic marketing audit of your orgainsation.
A detailed, customised 5 year marketing plan that remains your IP
Suggested annual allocation of your Rattler Credits
Agreed objectives and metrics against which we report monthly
Weekly 10 minute phone/skype strategy session
Marketing IT systems admin and basic integrations
Technical Systems
Manage listing and reviews in unlimited top-rated online directories, including Google My Business and Bing
Comprehensive schema.org website markup for local SEO - any attributes
Inbound marketing/sales funnel strategy and marketing automation setup/admin
SEO work, backlinks campaigns and templated website design
Loyalty scheme and events programme administration
Email Systems
Send UNLIMITED FREE emails
Up to 24 Email newsletter bulletins per year
Social Media
Administration and content supply for unlimited social media channels
Available channels: Facebook, Twitter, LinkedIn, Instagram, Pinterest, Google Plus, Tumblr
Advertising Systems
Google Adwords and Bing Ads strategy and administration
Social Media advertising creative and administration
Traditional media ad booking and administration
Zone Three customers face no limit on the number of simultaneous campaigns
Content Creation
Blog content creation and scheduling
Social Media content creation and scheduling
What Uses 'Zone Three Tickets'
Most services not outlined above or provided by third parties per below
These typically include
'Upgrades' of any of the above Zone One limitations.
Direct-mail or non-newsletter email campaigns
Marketing collateral creative - large jobs
Traditional media advertising creative
PR campaigns
What's NOT included
We'll always secure you the very best rates with multiple quoted options
Advertising booking charges
Advertising production charges - complex media, TV, cinema, radio
Any printing, production or distribution charges unless otherwise specified
Complex (non-templated) website design
Still got questions?
Drop us a line, we'll get right back.
[Get Started Today]
[Introductory Offer - Free Marketing Audit & Plan]
Limit: first ten eligible small businesses in each of Vic, Tas, SA
[Book Today]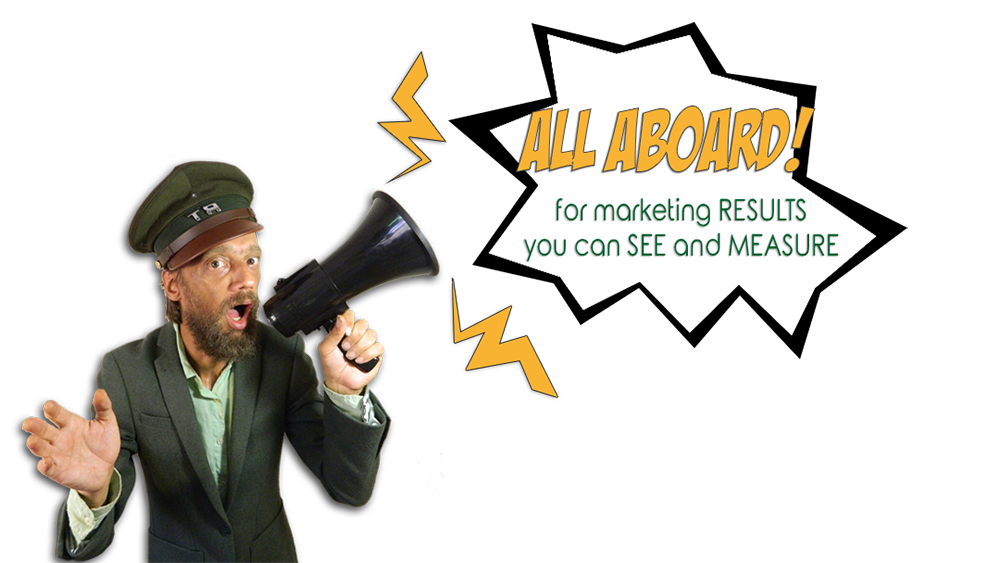 [Book your free 1hr consultation with Adam Ford now]
Receive a free marketing audit and no-obligations custom 5 year marketing plan
Your IP to keep free forever
It's a free kick that you'd be cursing if your competition got
It's all upside for you, and it's free promotion for me
But get in while I still need it, strictly 10 per state ...